Fishing, French Toast & Friends
The Salvation Army's High Peak Camp is nestled at the foot of the beautiful Rocky Mountains in Estes Park, Colorado. It is the gateway to the Rocky Mountain National Park, and a picturesque place that campers and staff have enjoyed for generations.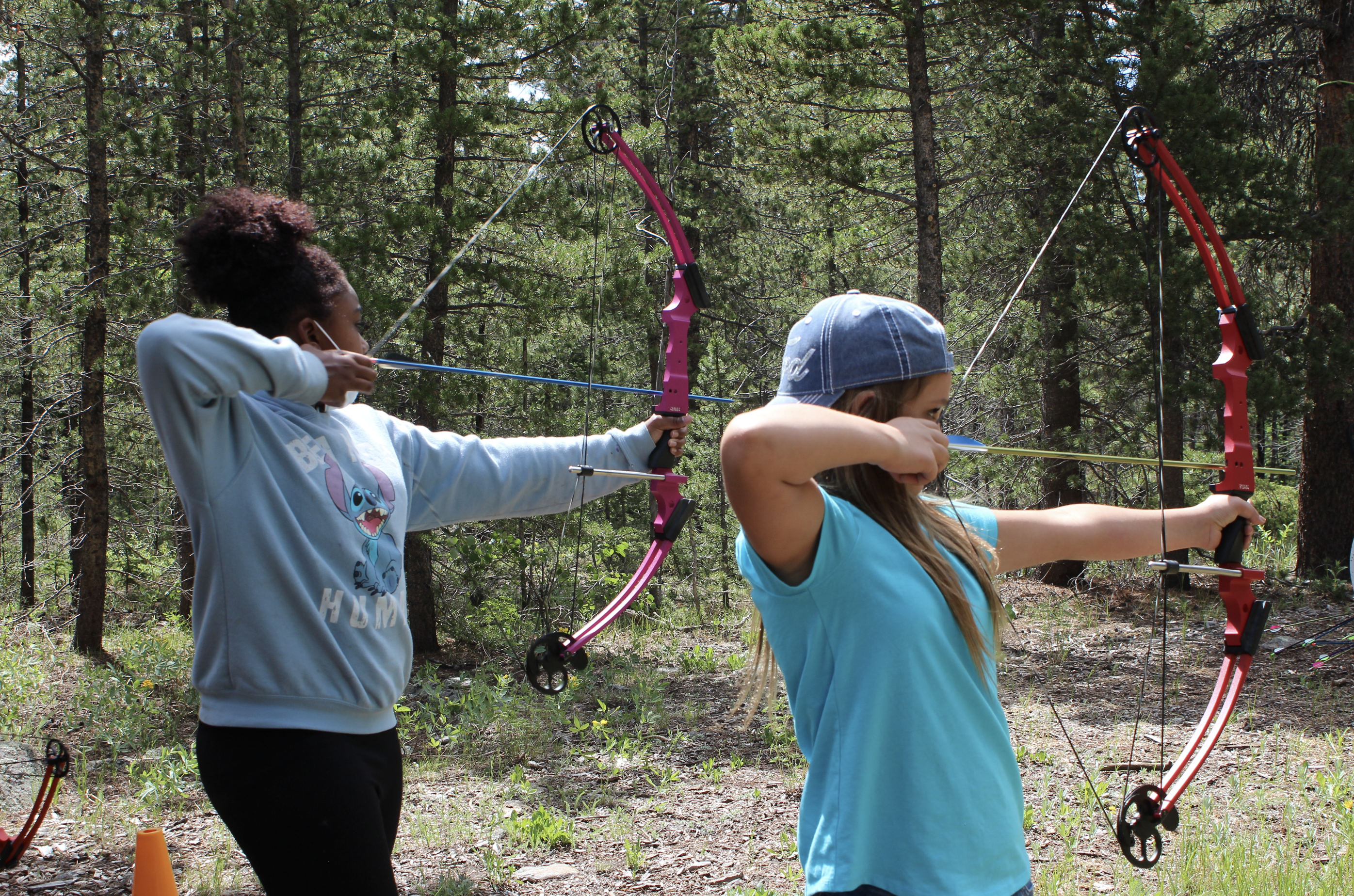 Upon entering a morning at camp, you are greeted by the crisp and quiet air that hasn't been disturbed quite yet. If you're lucky, you might catch a glimpse of deer quietly grazing or a family of bunnies playing in the bushes. Little laughs and voices slowly start to fill the air as cabin clean up ends and another day of adventure begins.
After breakfast, adolescent conversations about life begin among the campers and you feel like you are back in your own summer camp memories for a moment. The campers are full of energy and questions about the day before they line up with their counselors to see what adventure awaits them. Will it be fishing, ziplining, archery, or a good hike through the abundant nature surrounding them?
Atalia from Colorado Springs is ten years old and is at camp for the third time, she doesn't get homesick like her brother, so she loves it here. The Covid-19 pandemic caused High Peak Camp to shut down last summer, so Atalia was very excited to be back again with her friends. She and her brother attend daycare at The Salvation Army Corps in Colorado Springs, where she was first encouraged to visit camp for the summer. Her family also attends church at the Corps on Sundays.
Atalia shared that "Camp is so much fun and you will always make a lot of friends and have the best time here!" Her favorite thing to do at camp is go fishing and she also loves the food, especially the French toast! Her goal is to be able to hit the bullseye at the archery station before she leaves camp this summer.
The Salvation Army is dedicated to impacting the lives of our youth. The mission of High Peak Camp is to use nature and the great outdoors as a setting to share the gospel of Jesus Christ, teach environmental awareness, encourage pro-social behavior and safely provide opportunity to every camper for fun and adventure.
For more information on High Peak Camp, visit www.highpeak.salvationarmy.org