Never Miss a Chance to Do the Most Good
Please enter your name, email and zip code below to sign up!
Los Angeles Metropolitan Advisory Board
The Salvation Army in Southern California is governed with the assistance of local business and civic leaders - a network of experts who have agreed to give the organization meaningful help on a regular basis. The Los Angeles Metropolitan Advisory Board members provide this assistance by helping The Army in achieving its mission, purpose and objectives through the contribution of their work, wealth, and wisdom. Each member was selected for how their experience and knowledge complement The Salvation Army locally, and the organization as a whole.

Executive Committee
Steve Sletten
Chairman
Partner, Gibson, Dunn & Crutcher, LLP
Andrew Jameson
Vice Chairman & Development Chair
Path Content Group
Peggy York
Secretary & Past Board Chair
Deputy Chief (Retired), Los Angeles Police Department
Steve Day
Treasurer
Partner (Retired)
Karen Bayz
Assistant Treasurer
CPA, CFO (Retired)
Robert Buce
Nominating Chair & Past Board Chair
Palisades Holdings
Michael Jansen
Program Chair
Executive Vice President & General Counsel,
Zenith Insurance Company
John McRoskey
Property Chair & Past Board Chair
Jones Lang LaSalle
Mike Birkholm
Past Board Chair
President & CEO, Birkholm Direct
Viktor Rzeteljski
Past Board Chair
Senior Partner (Retired), KPMG
Tom Vozzo
Past Board Chair
CEO, Homeboy Industries
Board Members
Steve Allen
CEO, Foothill Family Services
Sevan Aratounians
Audit Partner, KPMG LLP
Philip Brozenick
Principal Government & Public Services, Deloitte
Craig C. Darian
Co-Chairman & CEO, Occidental Entertainment Group Holdings, Inc.
Rick Dees
President, Dees Entertainment, Inc.
Jack Dell
Managing Partner, American Alliance Capital Group
Sandra Dyson
HR Consultant
Dr. Lisa Chan Flagg
D.D.S.
Lesley Green
Mediator, Benchmark Resolution Group
Henry "Hank" Hilty, Jr.
President, The A.F. Gilmore Company
Jonathan Hung
UOTC Barrage
Alonzo Jones
Residential Care & Safety Coordinator, The Haven
Kathleen P. Martin
LA Opera (Retired)
Roger Martinez
Partner, Vasquez & Company, LLP
Brian Matthews
Managing Principal & CFO, Payden & Rygel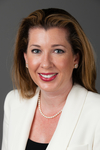 Kate McRoskey
First Republic Bank
Louise Oliver
Director, Building Services Contract Services and Valley Operations Officer, Goodwill
Mark Pender
Real Estate Development
Hon. Dean Pregerson
Judge, United States District Court – 2nd District
Councilman Curren Price, Jr.
Councilman, Los Angeles County City Council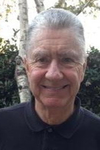 David Rognlien
Investor and Chairman, Cadna Automotive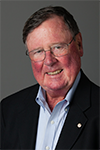 Robert Wessling
Attorney (Retired)
ADVISORY COUNCIL CHAIRS
Jim Brooks
Star Maintenance, CEO
Red Shield
Louise Oliver
Director, Building Services Contract Services and Valley Operations Officer, Goodwill
Bell Shelter
Kathleen P. Martin
LA Opera (Retired)
The Hollywood Campus
Sharon Pregerson
Private College Counselor & Education Consultant
Westwood Transitional Village & The Bessie Pregerson Child Development Center
LIFE MEMBERS
Donald Clinton